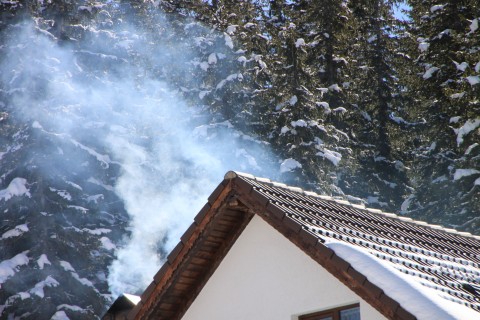 There are many accessories that are able to improve the efficiency or overall look of both a fireplace and chimney. The chimney inserts that are used to improve the inside of chimneys and lengthen their life span are a great way to improve the quality of a chimney. Another thing chimneys need from time to time is the chimney chase cover. Moisture and rain can cause them to rust, and sometimes if a hole appears there will even be water that leaks down to the fireplace area.
Fireside Chimney Supply carries chimney chase covers made of 24 gauge 304 stainless steel, and they are capable of solving the problems of rust appearing or a leaking chimney cover.
Chimney Chase Cover Summary
The chase cover is a metal cover that fits over the top of a chimney. In essence, it is what protects the fireplace from water dripping down from rainfall. The cover needs to be installed properly so that rainwater flows properly off and to the side. The chimney cap is placed on top
The Importance of Using Stainless Steel
It is critical that the chimney is capped off with a stainless steel chimney chase covers. There are some chimneys around that use galvanized covers, the problem with that is that the galvanized chimney covers, which are cheaper, are going to rust much quicker and not last as long as the stainless steel kind.
Not for Masonry Chimneys
Chimney Chase Covers are not for masonry chimneys, but are only for chimneys that are factory built. These chimneys have a rectangular top that the cover is made to fit on top of. Factory built chimneys are going to need a chimney chase cover.
All Factory-built Chimneys Need It
A rule of thumb with factory built chimneys is that they need a chimney chase cover. The cover is what protects the fireplace from the element, and even protects the home from unwanted creatures like squirrels and raccoons from entering the chimney and entering the home.
Read more »