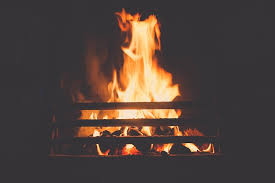 Who doesn't love sitting by a warm fireplace all bundled up when it's below freezing outside? If you're going to be using your fireplace, chimney, and chimney cover for the first time in your home, you should take a look at these safety precautions before getting toasty by lighting the fire.
Safety Precautions for Your Fireplace and Chimney
Inspection
It's vital to have a professional take a look at your fireplace on the inside before you begin making fires. A proper inspector will be on the lookout for birds' nests, sticks, and other loose remains. The outside chimney cover and chimney liner should also be checked for safety. If there is any blockage, smoke will back up and clog the airways.
Read more »