A chimney liner can help you achieve a better level of air quality and make for a safe fireplace. Here are some of the reasons you should consider a chimney liner.
Older Home And Chimney
Older homes often have older chimneys that have been largely ignored over the years. Even the best-built chimneys can need some attention over time. Cracks and deterioration can affect the way your chimney draws and functions. If you have an older home or are purchasing one, it is a good idea to take a look at your chimney before you use it.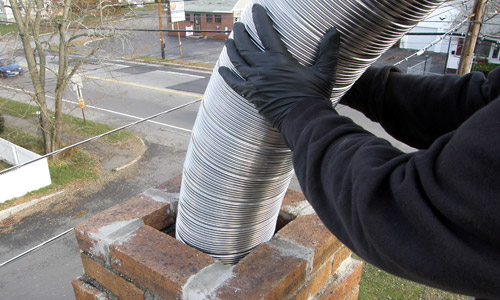 The Air In Your Home Is Important
When a chimney is not functioning properly, it can have a bit impact on the air quality of your home. Smells of soot and smoke should not be a major player in the atmosphere of your living room or wherever your fireplace may be. Those with allergies or other respiratory issues can suffer if a fireplace is being used and not venting properly.
Chimney Liners Don't Take Long To Install
While it may seem like a big deal to have a liner put in a big chimney, it does not take very long to make your chimney safer and more efficient. If you regularly use your chimney in the process of heating your home, a flexible chimney liner is a great investment.
Choosing The Right Liner
Fireside Chimney Supply can help you determine what size and length of chimney liner kit you need. We carry all the top brands and sizes needed to get your chimney in great shape. It is very important to choose the right size liner because too large of a liner can lead to excessive creosote build up and waste heat that could be used in your home.